---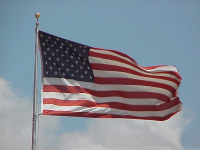 Welcome to our new
50 & DC Marathon Group and 50 & DC Half Marathon Group
combined website.
---
50 & DC Marathon Group, est. 1989
The 50 States & D.C. Marathon Group is a unique group of individuals from around the world. We currently have members from 50 States & D.C. plus Canada, Sweden, Switzerland, Singapore, England, Germany, Netherlands, Latvia, Japan, Portugal, Bermuda and Iceland. The group all shares a goal of completing a marathon in all 50 States & D.C. To join this ONE of a kind group you must complete 10 marathons in 10 different states. We welcome Wheelchair and Handcyclists to our group with only having to complete 1 marathon to join. A ONE TIME $5.00 fee for lifetime membership gets you a lifetime of memories, achievements and friendships! So come join the fun, "What are you waiting for?"
50 & DC Half Marathon Group, est. 2003
We are the 1st Half-Marathon Group formed in the U.S.A.! The 50 States & D.C. Marathon Group developed the Half-Marathon Group for those that want to a part of the 50 & D.C. Group but only do Half-Marathons. To join you only need 1 Half-Marathon or the distance of 13.1 miles and a ONE TIME fee of $5.00 for a lifetime membership! You are not required to do the 50 states & D.C. circuit only if you want to. A certificate and trophy and finisher's shirt will be available if you complete the circuit. Come join this ONE of kind group and take advantage of all the fun, friendships, and DISCOUNTS available to the Half-Marathoner! Thank you for your interest and hope everyone enjoys being part of a very unique group of people.  Make sure and check out everything on the website!